Seven Letter Adds Two New Senior-level Positions for Public Affairs Veterans Blair Taylor & Maura Hogan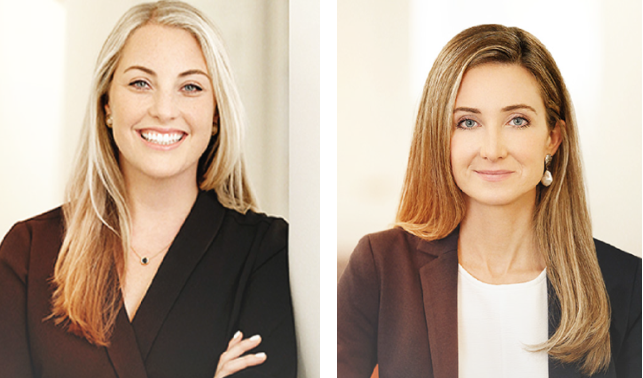 WASHINGTON – Seven Letter announced today that two new senior-level positions have been added to the strategic communications firm for new hires Blair Taylor and Maura Hogan. Taylor will be operating out of Seven Letter's DC office as Managing Director, while Hogan will be working in Seven Letter's Boston office as Senior Director.
Taylor joins the firm after almost a decade of work in the public sector as a senior communications advisor on Capitol Hill. Her most recent role as Communications Director for Senator Richard Shelby (R-AL) and the Senate Appropriations Committee involved the navigation of many high-intensity, crisis situations including those related to the COVID-19 pandemic, the war in Ukraine, the withdrawal from Afghanistan, and the fight for border wall resources. Blair not only brings this experience with her to Seven Letter, but also a deep expertise in appropriations, defense, energy, health care, and financial services policy.
Hogan brings over a decade of both public and private sector experience to Seven Letter and her most recently held position was Senior Vice President at Direct Impact-Burson, Cohn, & Wolf (BCW). Hogan's addition enhances the firm's corporate communications offering with her specialization in corporate reputation, executive visibility, public affairs, and ESG/sustainability. Prior to joining the private sector, Hogan worked at the US Department of State where she served as digital communications advisor to Secretary of State John F. Kerry and chief liaison to the White House Office of Digital Strategy.
Read more about the newest additions to the Seven Letter team here.