Seven Letter Adds Mike Ricci as Partner, Kobina Yankah as Creative Director of Seven Letter Labs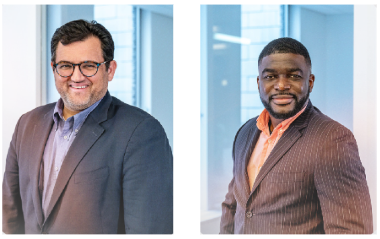 WASHINGTON – Mike Ricci is the newest Partner to be added to Seven Letter. Ricci joins the public affairs firm after working as Communications Director for Maryland Governor Larry Hogan. Bringing more than a decade of prior experience as top spokesperson for Republican House Speakers Paul Ryan and John Boehner, and given the current political climate, Ricci is a welcome addition to Seven Letter's team.
Seven Letter also added the new position of Creative Director of Seven Letter Labs. Kobina Yankah joins the firm to take on this new role after working throughout the midterms as Creative Director for the Democratic Congressional Campaign Committee. Yankah has previously created content for New Line Cinema, the MLB, and the NBA, for which he earned a National Emmy Award.
Visit Seven Letter's blog for more details.