Public Policy Holding Company Announces the Acquisition of KP Public Affairs
A leading firm in Sacramento becomes the newest addition to PPHC; first since IPO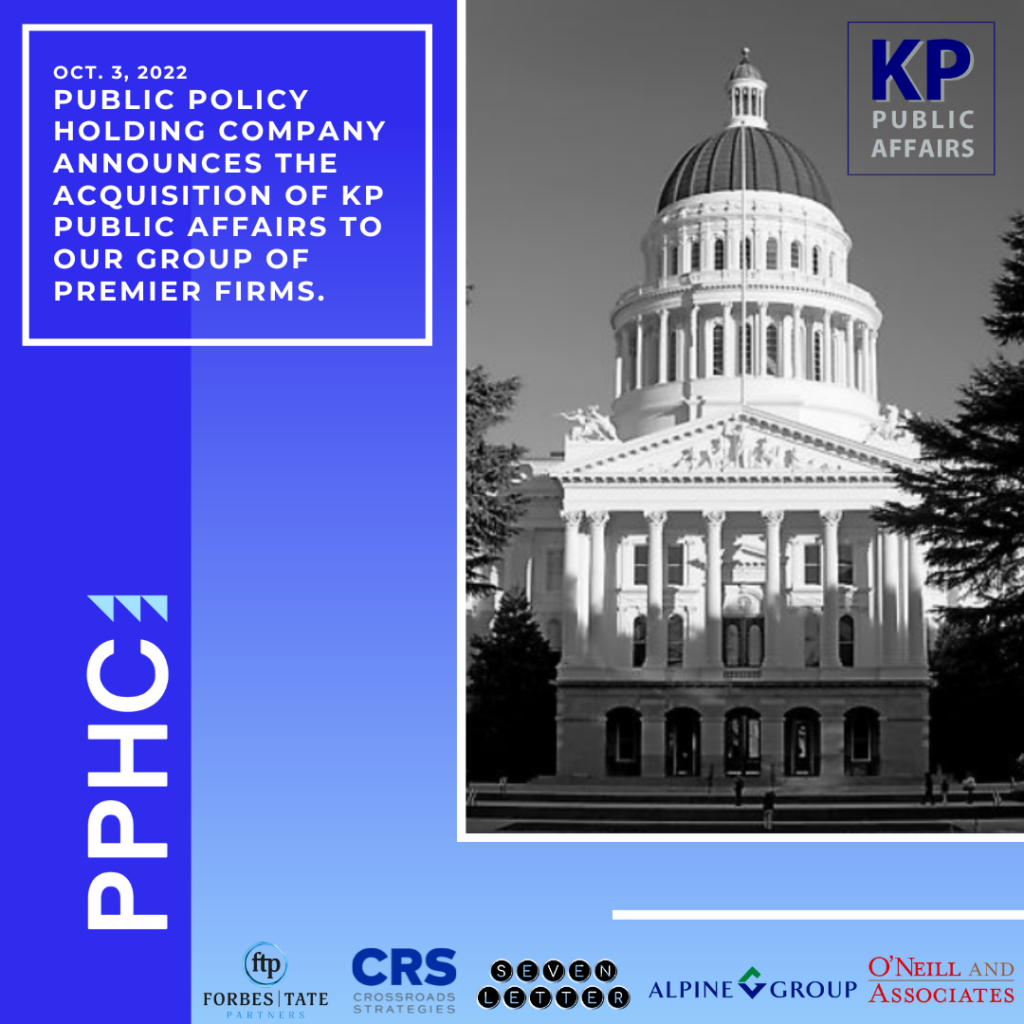 Today, we announce the acquisition of KP Public Affairs, a leading California lobbying, government affairs, and public relations firm. This is our first acquisition as a publicly listed business and complements our strategy to build and acquire lobbying and strategic communications assets in key state markets, as outlined in our IPO.
California is the largest individual state economy in the US and is at the forefront of major issues including climate change, privacy, and labor regulations. KP has been ranked as one of the largest lobbying firms in California for more than 20 years, with current clients including many Fortune 500 corporations, industry associations, local governments, and small businesses.
"The firm's Managing Partners, Jonathan Ross, Michael Burns, Ed Manning, Patrick George, Alison MacLeod, Jeff Sickenger and their stellar team have long been one of the largest practices in California. More importantly, their deep policy expertise and longstanding commitments to clients promises to make KP a strong addition. We have a proven track record of integrating outstanding, entrepreneurial businesses, and I look forward to working closely with the team." -Stewart Hall, CEO, PPHC
Following completion of the acquisition, KP will continue operating under its existing brand and with its longstanding and incentivized management team and staff, as a wholly owned subsidiary of PPHC.
Read more about KP Public Affairs here.