July 7, 2022

• News
PPHC Launches Inaugural Summer Fellowship Program
Annual fellowships will introduce selected candidates to the full range of PPHC capabilities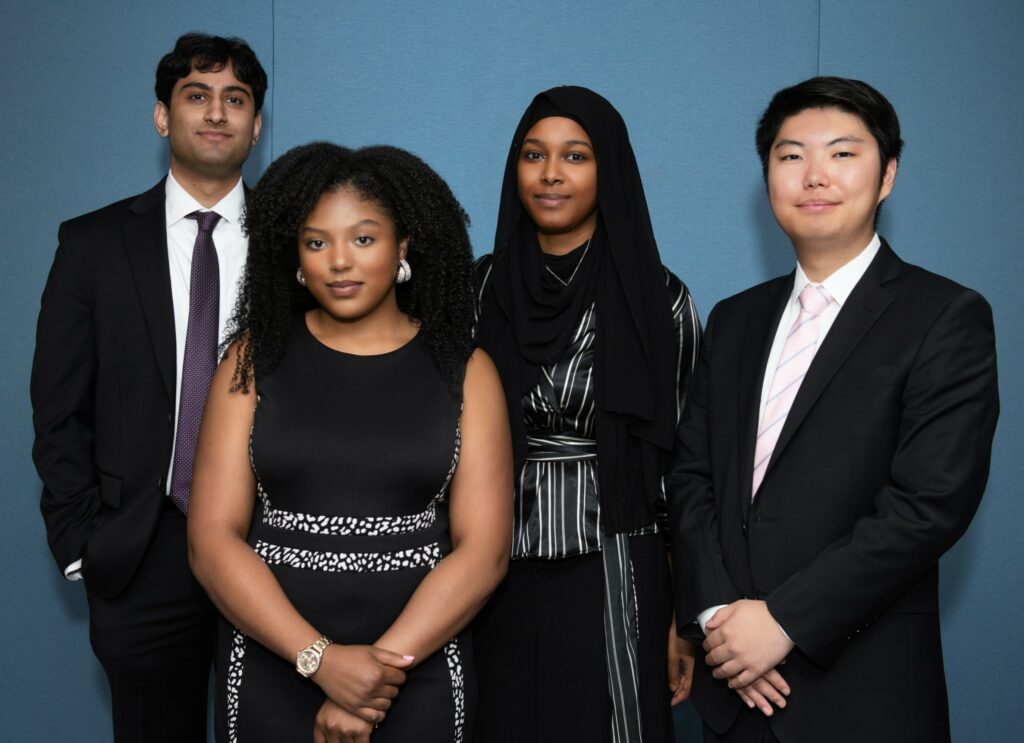 Pictured above from left to right: Parth Dahima from Memphis, TN | Vanderbilt University Class of 2024, Imani Hudson from Rochester, NY | Howard University Class of 2022, Hana Samad from Cleveland, OH | McGill University Class of 2024, Samuel Hahn from Columbia, MD | William & Mary Class of 2024
Public Policy Holding Company, Inc. (PPHC) announces the inaugural class of its Summer Fellowship Program. This new, Group-wide initiative provides a unique opportunity for students and recent graduates to work with and learn from PPHC leaders and industry experts across all 5 operating companies. The annual program is committed to offering qualified emerging professionals from communities who are historically-underrepresented in the professional policy and advocacy sector, including within congressional staffs.
"'Objectivity' is one of PPHC's five core values, and objectivity is the foundation on which diversity, equity, and inclusion is built. Our commitments are not simply an obligation as a great employer, but also to provide our clients with the most diverse and innovative talent to address their policy challenges. Our fellows will complete the program with a head start in understanding the complex world of political risk and opportunity management that the PPHC platform provides, and improved pathways to competitive career opportunities in our industry." – Stewart Hall, CEO, PPHC
The rotational program spans 12 weeks, during which the four selected fellows will get firsthand experience at PPHC's member companies working closely with industry professionals. PPHC fellows will develop and practice essential communication, public speaking, and critical thinking skills while being immersed in the distinct political and professional culture of Washington, DC.
PPHC and its operating subsidiaries recognize that increasingly diverse and inclusive workplaces lead to heightened innovation, productivity, and success and believe that initiatives like the Fellowship Program not only benefit individual participants, but the company too. As one of the industry's largest firms, PPHC aims to leverage its outsized influence to create career pathways for emerging public policy professionals from traditionally underrepresented groups.