PPHC Chief Strategy Officer, Thomas Gensemer, featured in PRWeek's Pride in PR List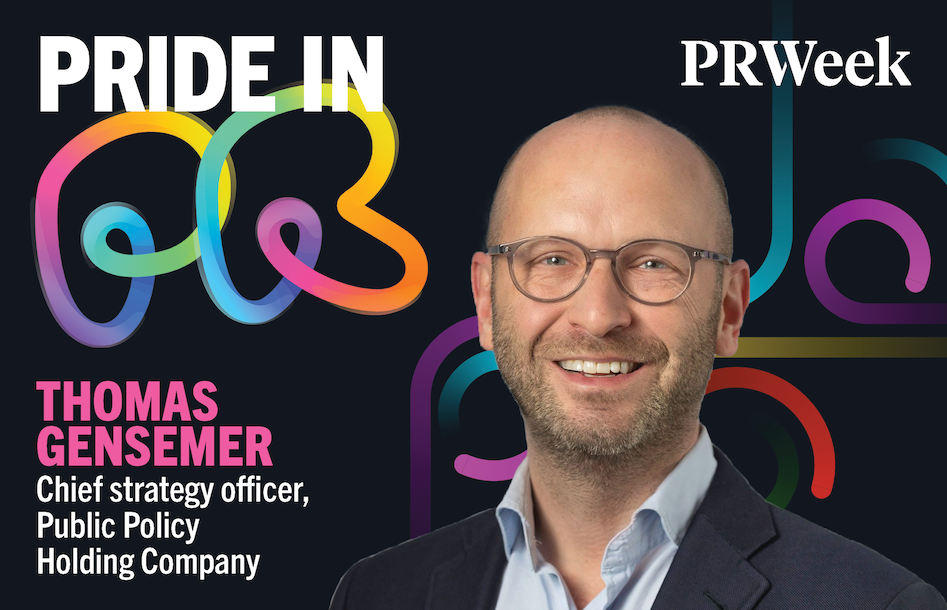 PPHC's own Thomas Gensemer, Chief Strategy Officer, is profiled in today's edition of PRWeek's Pride in PR list. This is the second annual Pride in PR list, celebrating Pride Month by highlighting leading professionals in the PR industry who identify as LGBTQ. Each day throughout the month of June, a different inspirational LGBTQ communications professional is recognized and profiled.
As a veteran of public affairs, advertising, and political campaigning, Thomas Gensemer offers his advice and insight throughout the profile. On how colleagues can be true allies all year round, not just during Pride Month, Gensemer answered:
"Realize the interconnectedness of our issues, and how the incredibly fast progress and commercialization of Pride can sometimes hide, or at least misrepresent, some ongoing struggles for equality."
You can read Thomas Gensemer's full profile here.
See PRWeek's 2023 Pride in PR list here.