Forbes Tate Partners Acquires Engage
Bipartisan Public Affairs Firm Formalizes Partnership with Leading Digital Advocacy Specialists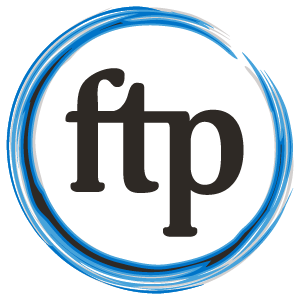 WASHINGTON – Forbes Tate Partners (FTP), a bipartisan, full-service, government relations and public affairs firm, today announced its acquisition of Engage, a DC-based digital media agency. The acquisition will cement the two firms' long-standing partnership and enable the newly expanded FTP to advance its clients' goals in even more seamless and productive ways in the face of an ever-changing advocacy market.
"Forbes Tate Partners just celebrated a decade in business," said Jeff Forbes, FTP Founding Partner. "Today's announcement marks the next step in our firm's evolution as we continue to deliver a competitive edge for our clients. Having successfully partnered with Engage on many projects in the past, we are confident they are a perfect fit for our firm's culture. We are delighted to formally welcome them to the Forbes Tate family and to add their considerable ability and expertise to our team."
Added FTP Founding Partner, Dan Tate, "The formalization of our partnership allows FTP a unique opportunity to add top-notch talent, expand our footprint, and, ultimately, be that much more effective on behalf of our combined group of clients, spanning the nation's largest industries, from health care, energy and financial services to emerging technologies, telecommunications, and manufacturing."
"Digital public affairs is hardly new, but Forbes Tate's commitment to investing in innovation clearly sets them apart," said Engage Managing Partner, Nick Schaper. "Engage has established best-in-class capabilities that blend winning creative and technology with decades of experience at the highest levels of public policy to achieve effective, measurable results."
Engage Managing Partner, Erik Rapprich said, "We look forward to formally joining forces with our colleagues at Forbes Tate to begin this new chapter in our shared history and unlock the value of the significant opportunity ahead."
Engage, a full-service digital agency providing technology, design and creative, advocacy, and advertising services, was founded in 2007 and employs 19 professionals who have partnered with Fortune 500 companies, leading advocacy organizations, and the largest trade associations in the United States.
In December '21, FTP went public on the London Stock Exchange AIM as part of the Public Policy Holding Company (stock ticker PPHC.L). It was once again recognized as one of Bloomberg Government's top performing lobbying firms for 2021. Most recently, FTP was named a PRNEWS Top Elite 100 agency for 2023, a prestigious honor recognizing the firm as one of the leading public relations practices in the country.
To learn more about FTP and Engage, visit FTP's website.